PROTRXion™ HD Series Lithium-ion Batteries
NEW 48V lithium-ion high discharge (HD) batteries to maximize efficiency, extend range, and increase safety for on-road/off-road vehicles

Zero Maintenance
no watering, acid spills, or gassing; no service costs for life of battery

Certified to UL 2271 & ECE R100 for On-Road Safety
protects against shock, vibration + thermal propagation mitigation

Long Battery Life
5-6x longer life than lead acid up to 2,000 cycles

Reduced Weight
for greater efficiency & improved course preservation

Extended Range
1 battery = 3 rounds of golf & 25 miles of range
batteries can be scaled up to extend run time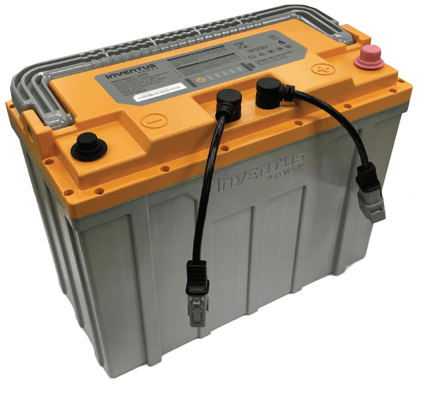 Inventus Power's PROTRXion™ 48V High Discharge Li-ion Batteries are perfect for powering low speed electric vehicles (LSEVs) such as golf carts and neighborhood electric vehicles (NEVs) and are superior to lead-acid and other lithium-ion solutions on the market.
The S-48V60-TRX-HD model is ideal for lead acid replacement in personal use vehicles as well as fleet applications. A single Li-ion battery can replace six heavy 8V lead acid batteries while providing higher efficiency with an estimated range of 20-25 miles. For avid golfers, this translates into three rounds of golf on a single charge. These maintenance free batteries are also scalable to help provide additional range and power.
PROTRXion HD batteries are quality designed, safety tested, and globally certified for LSEV applications.
If you are interested in sampling one of our S-48V60-TRX-HD to test in your golf vehicle or looking to place purchase order, please contact us directly to request a quote.